Dialect
Level
Type
Source
Teaching
Theme
Topic
Author
---
Page 1 of 1, showing 6 records out of 6 total, starting on record 1, ending on 6
Cree Programs
Syllabic Word Builders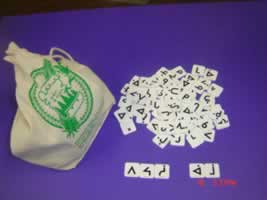 $20.00


These are about 420 plastic chips that make up the syllabic symbols and vowels that the student can use to make words or phrases.
Age 6+
ISBN:
Year Published

2015

Edition

1

Created

2022-12-08 13:07:30

Modified

2023-06-05 16:38:05

Dialect

Also Available In

Type
Animal Flashcards with Text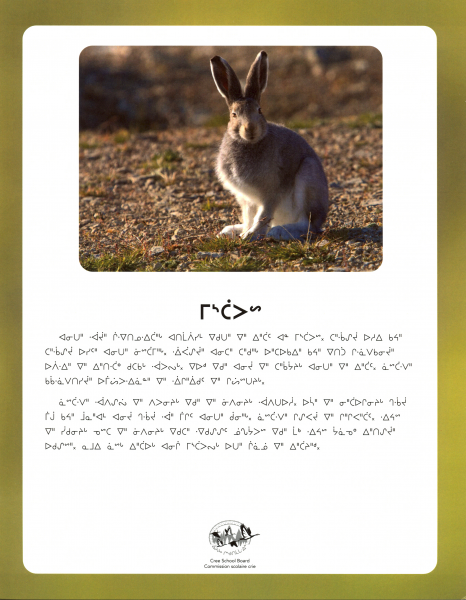 $25.00


The text is about the life and habitat of an animal in Cree Territory.
Age 10+
ISBN:
Year Published

2021

Edition

1

Editor

Anna Blacksmith, Louise Cheechoo

Photo Credits

Public Domain

Created

2021-09-29 13:23:19

Modified

2021-10-04 16:34:28

Dialect

Also Available In

Type

Sources

Topics
Syllabary Wall Cards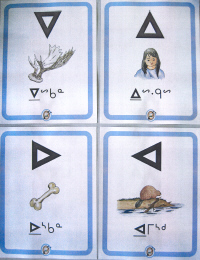 $20.00


There are 150 full color cards with a syllabic, an illustration and a word with a beginning sound in the southern dialect. Resource material that can be used to teach initial Cree sounds.
Age 6+
ISBN: 1-syllabwal-01
Cree conversation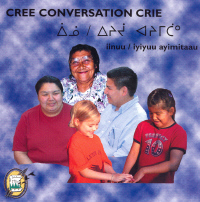 $20.00


The CD includes: greetings, family, numbers, days of the week, weather, seasons, etc...
Age 12+
ISBN: 894843-24-X
Season posters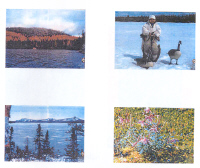 $10.00


Set of 4 mini posters about the seasons. They are about 8.5 x 17 inches in size.
Age 4+
ISBN: 1-poster-01
Greeting Cards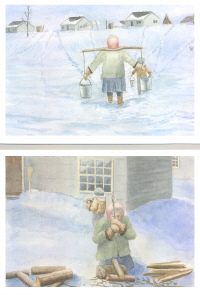 $10.00


This is a set of eight "Annie Whiskeychan" greeting cards with envelopes. Each card features full colour illustrations on the front and a simple caption and credit on the back. There is no printing on the inside of the cards, or on the envelopes. These were for the 10th Anniversary of Annie Whiskeychan Day in May 2007.
Age 12+
ISBN: 1-postcards-01
Year Published

2007

Edition

1

Illustrated By

Morley Stewart

Sources